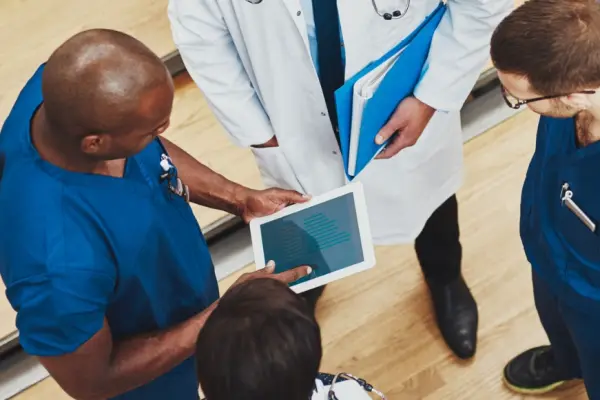 Are you ready to test and improve the security of your services and systems?
Healthcare Certifications
Focus on quality in times of change
The healthcare sector is changing rapidly and is focusing increasingly on prevention: staying healthy rather than becoming healthy (again). Multidisciplinary collaboration and technological innovation make an important contribution to this new mission. New visions and working methods demand not just the adaptation of laws and regulations, but also extra attention paid to client and patient safety and quality within your own organization.
DEKRA evaluates the adequacy of the quality systems in your organization against a range of standards. Our auditors have extensive experience in the healthcare sector, and with specific standards such as HKZ, NTA 8009, NEN 7510, NEN-EN 15224 and ISO 9001. DEKRA also offers customized solutions that go beyond the standard. All this is intended to provide a better guarantee for your patient or client, and to keep improving it.
Highlighted standards for healthcare
Do you have a question? Get in touch with one of our experts
DEKRA Audit Sales
Meander 1051
6825 MJ Arnhem