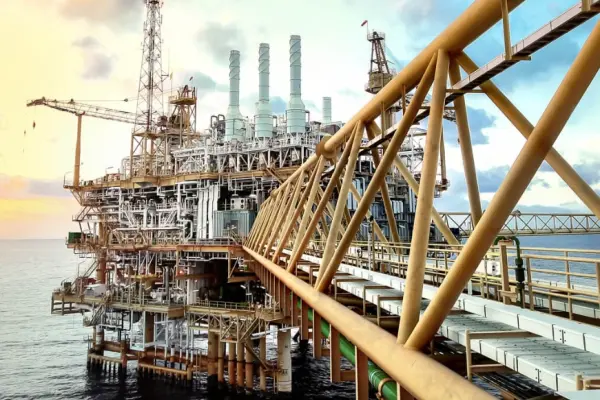 Do you want to measure and maximize explosion safety for people, material and the environment?
Explosion safety certification
An explosion-proof product and process
Do you manufacture equipment, components or protection systems which are used in explosive atmospheres? Or does your business carry out work in atmospheres where there is a risk of explosion? DEKRA is only too glad to help you bring about safe working practices. We assess the degree to which your products, and the atmosphere in which you produce them, are explosion-proof. Certification acquired through DEKRA will enable you to enter markets worldwide.
Extensive know-how and expertise in explosion safety
We carry out explosion safety testing on your products and working processes. To do this, we combine the expertise of two teams: DEKRA Product Testing and DEKRA Audit. This way we can guarantee that products on the market come with our certification. Our highly qualified teams, operating at a global scale, increase our flexibility, thus making our services quickly available, wherever and whenever. We have offices in the Netherlands, Germany, the United States, Japan and South Korea.
In addition, DEKRA provides support in the form of:
factory and

process safety;

certification of facilities for IECEx 03-5;

IECEx 05 certification of personnel in atmospheres potentially at risk from explosion.
Explosion risk according to ATEX
As a European Notified Body, we test, assess and certify organisations in respect of the ATEX directive 2014/34/EU. We do this on the basis of extensive know-how. For example, we are co-founder of the globally recognised IECEx scheme, through which we are able to provide services to both certification institutes (ExCB) and test laboratories (ExTL). In addition, we test, evaluate and certify safety, control, and monitoring devices, such as gas detectors and control systems for pressure casings. We also carry out measurement and testing on your prototypes.
Why choose DEKRA as a partner in explosion safety?
DEKRA tests all devices in a wide range of protection categories which are used in atmospheres which are potentially at risk from explosion. From fire safety to intrinsic safety, we perform all tests in compliance with EN IEC 60079.
Audits from a single source
Do you prefer to work with just one point of contact? We have that covered for you: enjoy the comfort and convenience of a single contact for your ATEX, EAC, IECEx and INMETRO audits.
Highly experienced organisation
We have issued one of the highest numbers of reliable and valid IECEx certificates in the world.
Thanks to our extensive portfolio, we can combine explosion safety tests with other tests, for example in the field of electrical and functional safety, cybersecurity and EMC.
Global market access with DEKRA
Demonstrate that your products and processes meet explosion safety requirements globally. We can help you enter global markets at relatively short notice. We offer
Global Market Access Services
for products in the field of explosion safety, electrical safety, EMC, energy efficiency, radio and wireless technologies and batteries. To this end, we apply our know-how of national and local regulations and we collaborate with local partners. We participate in technical committees and industrial consortia. This means we are able to continuously stay abreast of the latest developments in standards and market trends. Therefore, you will always be assured of meeting the local requirements when it comes to product certification and get rapid market access.
We offer certifications for markets with specific target-groups. For most markets we have accreditation, such as ATEX, the European-wide explosion safety certificate. Where we have no accreditation, we collaborate with local partners.
International recognition
Our test results are accepted internationally, this gives you a solid platform for doing business internationally.
In Arnhem, we are accredited by OSHA as a NRTL (Nationally Recognized Testing Laboratory). This means we can certify in compliance with cDEKRAus in the US and Canada.
INMETRO accredited our department in Arnhem to assess and certify products in conformity with the Brazilian technical specifications. For entry to Japan, DEKRA is registered as a Certification Body (CB). In Japan we certify manufacturers of products which are used in potentially explosive atmospheres.
We are also recognised by and cooperate with national testing and certification bodies worldwide. For example: FM Approvals, USCG and MSHA in the United States; NEPSI and CQST in China; and KTL, KOSHA and KGS in South Korea. Additionally, DEKRA UK is an Approved Body for UKCA certification.
UK Approved Body for UKCA marking
DEKRA is in the process of becoming a UK Approved Body for UKCA marking to e to offer solutions for products certified according to the ATEX, Radio Equipment (RED), EMC, LVD, PPE, Outdoor Noise (OND) and Machinery Directives.
Read more
Contact
Are you looking to combine assessment and certification for your products and systems? If so, please don't hesitate to contact one of our experts at DEKRA.
Discover our services for explosion safety