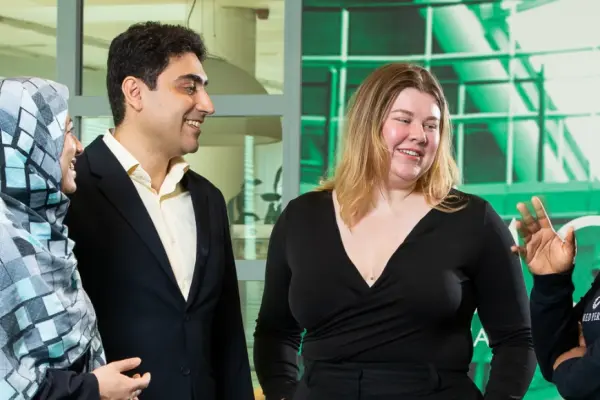 Meet our recruiters and get in touch!
Meet our recruiters
When you apply for a job at DEKRA, you first get to speak to our recruiters. They will schedule a meeting with you to get to know you. So it's nice to know in advance who you'll meet. That is why our recruiters would like to give a small introduction. They will also tell you what your application process at DEKRA will look like.
Meet Minke
Are you looking for a job that ticks all the boxes? Then you need to know if all aspects of the job meet your expectations. These expectations are different for each person. What makes a job challenging for you? When do you enjoy going to work? When is the day successful for you? I think it is important to hear your wishes, expectations and ambitions. Because I am looking for the right colleague and you are looking for an interesting employer. I would be happy to talk to you to see if we have a match. And of course I'm curious about your story!
Meet Jaimie
Follow your gut! That is also what I did. I started as a Support Office employee at DEKRA and now I have been given the opportunity to grow as a recruiter. Do you also want to follow your ambition and get the opportunity for development? If so, I would like to go on a journey with you to discover your ambition and in that way find a suitable position within DEKRA. I look forward to make something beautiful together!
We would love to meet you
Would you like to contact us first to discuss the possibilities of working at DEKRA? No problem! Send us an email or contact us by calling or texting one of our recruiters.