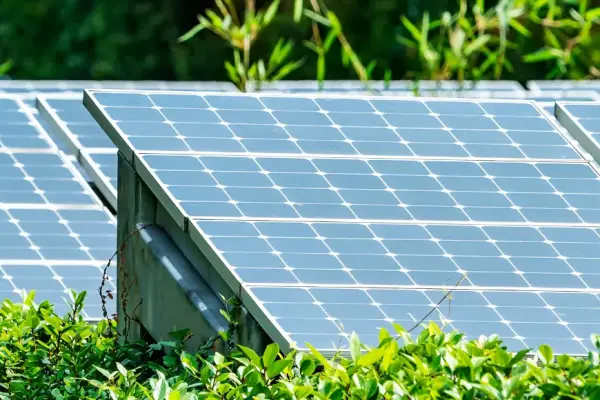 How to gain insight into your organization's performance when it comes to sustainability?
Sustainability certifications
Combine business success with concern for people and the environment
Of course you want your organisation to grow, but you want it to be healthy too. You also want it to respect the people you work with and the physical environment you operate in - now and with the future in mind. In other words, your organisation wants to achieve the perfect balance between people, planet and profit. This is why sustainability is an important part of your management system. How do you know whether your organisation acts in a sustainable way? And if so, how do you show this to your customers, partners and employees? DEKRA helps you answer both questions via audits and certification.
Sustainability is an important element in your
management system​.
The sustainability certification
audit
gives you an insight into how your organisation performs on various sustainability themes. It also shows how you can improve your performance. There are various sustainability standards against which certification is possible, including energy efficiency and social enterprise.
Highlighted standards for sustainability
Circularity within your organization
Discover our audits that provide insight into the circularity of your business processes.
More information
The benefits of sustainability certification
Sustainability plays an increasingly important role in business operations. An important step in this is obtaining a sustainability certificate, such as the DEKRA sustainability certificate. This gives your organisation several advantages:
Gain an insight into your organisation's CO₂ emissions
The CO2 Performance Ladder encourages organisations to reduce their CO2 emissions. Your position on the ladder shows you how well you are doing and will be an important factor for your ability to submit successful government tenders. DEKRA can carry out an audit to determine your position on the CO₂ performance ladder for you. The audit will involve the assessment of the CO2 emission reduction goals and control measures you have in place in both your business operations and when implementing projects. We also look at the control measures you are implementing to ensure your organisation achieves energy savings, uses materials efficiently and opts for sustainable energy. You could also choose to combine this audit with audits for other standards, like ISO 9001 and ISO 14001.
DEKRA: your partner in sustainability
DEKRA is your sustainable partner. The experts at DEKRA constantly follow developments in sustainability certification. They are always happy to share their knowledge and experience with you, so please do not hesitate to contact them.
Platinum sustainability rating awarded by EcoVadis
In 2022, EcoVadis awarded DEKRA a platinum sustainability rating for the second year in a row. Since 2021, DEKRA has made clear improvements in all four rating categories: Environment, Labour & Human Rights, Ethics and Sustainable Procurement.
This renewed recognition puts DEKRA in the global top 1% of organisations rated. With more than 65,000 organisations already rated, EcoVadis is one of the world's most respected sustainability assessment systems.
Do you have a question? Get in touch with one of our experts
DEKRA Audit Sales
Meander 1051
6825 MJ Arnhem