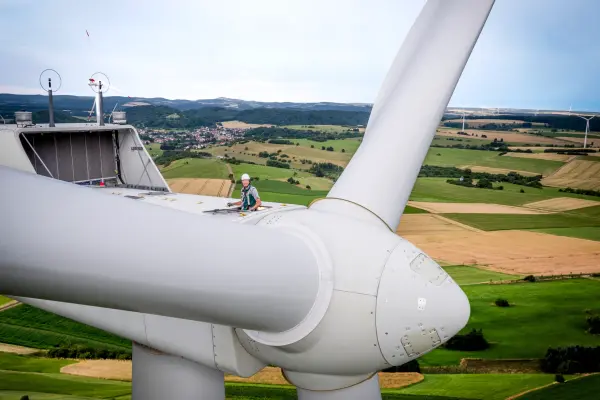 The sustainability goals that we pursue for ourselves go hand in hand with a grwoing portfolio of sustainability-related services for our customers.
Sustainability
Sustainability is a fundamental principle of DEKRA's global business activities. In addition to the ambitious sustainability goals that we pursue for ourselves, we are continually adding sustainability-related services to our portfolio.
DEKRA's internationally oriented sustainability strategy for 2025 includes ambitious, measurable goals in key areas, such as carbon footprint, renewable energy sources, employee engagement, diversity, workplace safety, social engagement, partnerships and the supply chain. In 2020, DEKRA joined the United Nations Global Compact: a global initiative that promotes business operations according to 10 principles for human rights, the environment and more. In addition, DEKRA has joined the RE100 initiative, expressing the company's commitment to transitioning completely to renewable energy sources. DEKRA aims to achieve this goal as early as 2025.
In addition to its own sustainability initiatives, DEKRA is also expanding its own innovative range of sustainability-related services to help clients with progressive solutions in this area. That includes sustainability Advisory & Training, testing and certification of e-mobility solutions, audits according to sustainability standards, climate impact assessments and many other independent services.
Sustainability Strategy & Targets
DEKRA is aware of its responsibility and has placed sustainability, in all its aspects, at the core of our Vision 2025: we will be the global partner for a safe, secure, and sustainable world!
More information
EcoVadis Platinum Rating
In the EcoVadis sustainability rating, DEKRA is rated "Platinum", the best possible award. This puts DEKRA among the top 1 percent of companies rated in its category. EcoVadis is the leading international standard for sustainability in global value chains and is one of the most important rating schemes for sustainability, with over 100,000 collaborating companies in more than 175 countries.
DEKRA SE was repeatedly rated with 78 out of 100 points in 2023 and 2022. Compared to the EcoVadis rating result 2020/21 (74/100), DEKRA has been able to confirm the improvement in the four assessment areas environment, labor and human rights, ethics and sustainable procurement.
DEKRA Sustainability Magazines