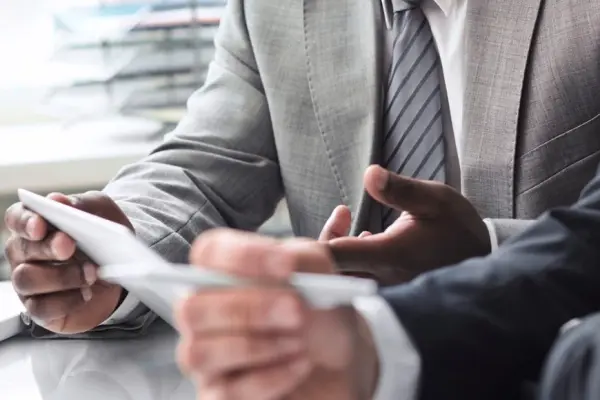 Would you like to test and demonstrate your craftsmanship and professionalism?
Personal Certification
Make professional competence clear and transparent
You want to be sure that you are dealing with professionals as an employer or client. Particularly in high-risk activities, you want to be able to rely on the expertise of the people you work with. That's why various sectors use personal certification as independent proof of competence.
We certify personal competence according to the requirements set by the industry. We do this by working closely with various trade associations that have established personal certification. We supervise the assessment by managing and maintaining certification schemes and by testing and attending exams, among other things. We also participate in meetings of examination committees, and issue certificates to candidates who meet the criteria. DEKRA is accredited for this purpose by the Dutch Accreditation Council (RvA) in accordance with the ISO 17024 standard.
Easy insight into the status of personal certificates
DEKRA certifies individuals in various professional groups. Among other things, we certify employees who perform high-risk work that could cause personal or business damage. These individuals receive a certificate when they meet the requirements.
DEKRA is a knowledge based organization with more than 90 years of experience.
We participate in various standards committees and are in close contact with industry organizations to discuss the further development of standards and our own services.
Reliable and professional
DEKRA is accredited in accordance with the globally recognized ISO 17024 standard.
DEKRA works closely with the Dutch Open University and has access to expertise in the field of e-learning and knowledge management systems.
The most important personal certifications we issue
Electrical Engineering 'Basic (STIPEL)
In cooperation with STIPEL we certify various levels of expertise for individuals working on and near electrical installations. For more information see the STIPEL website.
Power Companies BEI (Operation of Electrical Installations) / VIAG (gas engineering)
Competence of executive drivers (BRUSECO)
Security Related Vehicle Repair and Maintenance Information (SERMI)