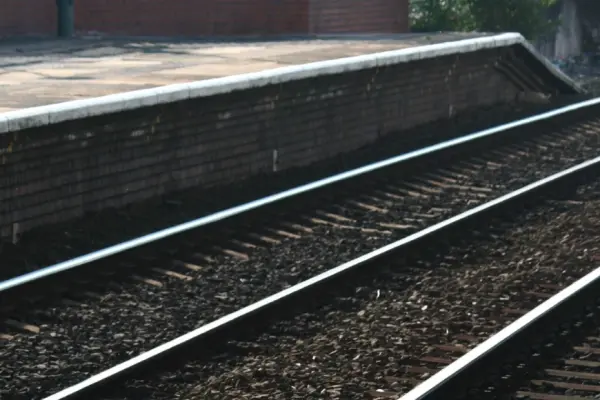 Greater safety, better performance.
Railway expertise for smart and correct deployment of technology, process, people, organization and
Asset lifecycle management
Testing, inspection and certification by DEKRA Rail
DEKRA helps organisations with their asset lifecycle management activities. Our specialists have been using their expertise to maximise the useful life of assets, optimise performance and reduce costs for many years now. Safety and sustainability are always important. Many of our clients operate in the infrastructure sector and are striving to ensure that road, water and rail networks are safe. We pull out all the stops to help them achieve the goals they set for themselves in every phase of the asset lifecycle.
DEKRA has been doing its bit to make living and working environments safe and sustainable for about 110 years now. Our activities in this field include deploying our expertise of asset lifecycle management for you. We use a number of tools - including admission tests, tribological investigations (oil analyses), damage and failure investigations, non-destructive testing and remaining useful life determinations - to test, inspect and certify your valuable assets.
Our approach
DEKRA helps organisations organise their processes safely and cost-effectively and, by doing this, optimise the performance of their assets. We address every issue in its entirety and have an in-depth knowledge of relevant legislation and regulations. We always work in a manner that is objective and independent as well.
DEKRA Rail prepares clear reports that give you valuable insights into the lifecycle of your assets. Armed with our flexible experts, laboratory and a wide range of test facilities, we have everything necessary to offer you a tailor-made solution in-house. Choosing DEKRA means choosing a partner for asset lifecycle management and paving the way for a safe and sustainable work environment.
Unique expertise in the rail sector
We serve a big market of rail operators, train maintenance companies and train builders. With 110 years' experience in the rail sector, there's no-one more qualified than DEKRA Rail to tell you how much longer your assets will last. We have years of test data about sub-systems and rail products like rails. It enables us to predict the remaining useful life of assets. For example, how many trains a particular rail will be able to carry before it breaks. We are also experts in safe working practices on and alongside rail tracks. DEKRA Rail has developed certification processes specifically for the rail sector and we are also setting up our own examination organisation.
Testing industrial products
The specialists at DEKRA use various tests to give you an insight into the condition and degradation of your assets. DEKRA's experts assess whether components, systems, sub-systems and materials meet the relevant standards, requirements and regulations. DEKRA carries out admission tests, remaining useful life tests, field tests, simulations and surveys.
The tests above can be used in respect of various issues. For example, to support standardisation and admission or to check whether a component still meets current standards. However, it is also possible to use the tests to collect information that will serve as the basis for a follow-up survey (for the purpose of system optimisation, for example). Other situations in which these tests play an important role are the comparison of components or products and the identification of the cause of failure of a system or product.
Inspecting moving technical systems
The specialists at DEKRA carry out inspections to identify the status and/or quality of working methods, infrastructures, components, systems and sub-systems. When doing this, they consider the function of your assets and the circumstances and environment applicable. This guarantees that the insights gained are clear and accurate and that you always know whether assets (still) meet the requirements, regulations or standards you have set.
DEKRA carries out various inspection activities. For example, condition assessment and monitoring for components and systems, useful life determination and maintenance optimisation. Our inspection activities also include failure and damage investigations, tribological investigations and non-destructive testing (NDT).
Certification in the rail sector
As an independent party, DEKRA Rail is authorised to certify processes, products and individuals in the rail sector. This involves assessing whether something or someone meets the requirements in question. If so, the applicant will receive the relevant certificate or declaration. He/she/it will then be able to use the certificate or declaration to show that products meet the relevant regulations, standards and quality marks or that employees have the professional competence or specialist knowledge required.
DEKRA Rail is able to offer clients the following services: personal certification, process certification, product certification, calibration and safety assessment services. As a Notified Body, Designated Body, Assessment Board and Independent Safety Assessor, DEKRA Rail is also authorised to carry out independent assessments.
DEKRA Rail brochure downloads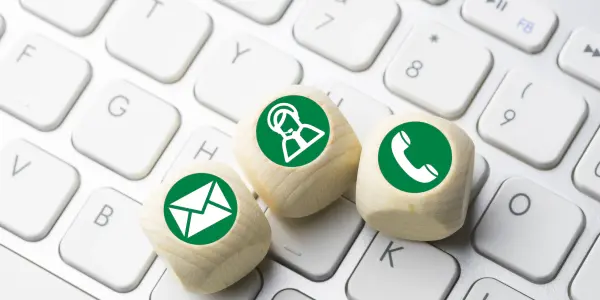 Do you have a question, comment or are you looking for our address details? View our contact page.