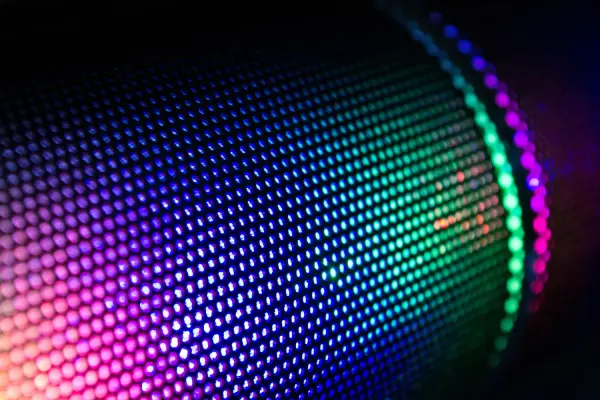 Are your lighting products safe and do they meet all required certifications?
Testing of lighting
Certify against various lighting standards
Would you like to know whether your lighting complies with CE regulations? Are you looking for a test centre to perform a specific test? Or do you want certification which singles out your product from the competition? DEKRA offers you a full range of services when it comes to the testing and certification of lighting. Discover our extensive portfolio of lighting-related services.
We test all sorts of lighting and light fittings which are used in public spaces, in workplace environments and in the home setting. In addition, we test retrofit products and more complex systems, for example, for emergency lighting. Our extensive experience enables us to test products, for example, with respect to their product safety, functional safety,
cyber security,
material safety and performance.
Testing lighting at DEKRA
What quality marks do we issue?
Customers want to be sure that the products they buy meet key quality requirements. Certification is a good way of being able to demonstrate this. DEKRA can be called upon to provide the following types of certification:
ENEC (European Norms European Certification)

  




This certificate shows that your product meets the European safety standard.  

ENEC+

  




This certificate relates to your product's performance. A precondition is that is already has the ENEC certificate.

CB certification




This is an agreement between countries which are affiliated to the IECEE. These member bodies recognise the CB certificate as a basis for their own national certificates.   

DEKRA Mark 

 




Our own safety certificate is a guarantee of your product's safety. It shows that your product has been tested and meets the safety standards.

cDEKRAus

  




Our cDEKRAus certificate enables you to sell products on the Canadian and United States' markets.

CoC UAE

 




DEKRA issues this certificate for emergency lighting in the United Arab Emirates.
We test all types of lighting and all lighting components
CE directives lighting testing
Your customers want to know that the products they use are safe and comply with the relevant CE directives. In Europe self-certification is permitted. That means you can test your lighting products yourself and, if the test is successful, affix CE marking on your products. To build up extra trust amongst customers, you can also have your products tested by an independent body, such as DEKRA.
The 5 CE directives for lighting
1. LVD (low voltage directive) 2014/35/EU
This directive covers the health and safety risks of electrical equipment with 50 to 1,000 volts under alternating current and 75 to 1,500 volts under direct current.
2. EMC (Electro Magnetic Compatibility) 2014/30/EU
3. RoHS/REACH (Restriction of Hazardous Substances) 2015/863 and 1907/2006/EU
4. ErP (Energy-Related Products) 2009/125/EC
5. RED (Radio Equipment Directive)
Our way of working
You submit an application through our website which will be reviewed by our sales department.
We ask you to provide us with any necessary additional information, such as a product data sheet, so that we can draw up a quote. If you need any help or advice when submitting the information, feel free to ask. For example, we can tell you how to prepare samples for a test.
EXTRA: Guidance hours with an expert
Would you like to speak to an expert about your lighting? If so, our experts can issue you with a guidance card. This lists the number of hours you have to discuss technical-related matters of your lighting with one of our experts. This way, we provide you with an insight into any issues you may have, for example, relating to safety, performance, certification or testing. You can use these hours either in a personal or digital setting. Interested? indicate this in your quote request or contact us via
sales​.nl@​dekra​.com​.
We test all types of lighting and lighting components. Even if your products are innovations for which no standard has yet been developed.
We inspect lighting and lighting components according to the requirements that apply in various countries, so that you can market them where you want.
One fixed point of contact
You always have one fixed point of contact during the entire process. Even when you enter markets outside Europe.
Direct contact with engineers
You can have direct contact with engineers to make possible adjustments to your product in the meantime.
Testing under accreditation
DEKRA is accredited by the Dutch Accreditation Council (RvA) for performing independent tests. The council is responsible for ensuring we carry out this testing correctly. Our
lab scope
and
certification scope
list all the standards for which we have accreditation. The fact that we test under an accreditation scheme gives you and your clients the assurance that our testing is carried out correctly and independently. We can perform almost any test under accreditation, with lab and test reports meeting the requirements of ISO 17025. Are you missing any standards in our scope? We can also carry out testing for (lighting) standards which are not in our accreditation scope. After the tests, you will always receive a testing rapport with the results.
Global market access with your lighting
Are you planning to enter markets outside Europe? In that case you will be faced with other national and international requirements. Each country has its own requirements and theses can sometimes be complex. We can help you decide on the best approach to getting the right certifications for your products. To this end, we can fall back on an extensive knowledge of legislation and regulations at an international level. This will enable you to access (inter)national markets more quickly and efficiently. Read more about DEKRA's global access services
here
and take advantage of our worldwide network of partners. What's more, we will provide you with a fixed contact at DEKRA.
Schedule an online session
Would you also like to test and certify lighting products? And are you curious about the certification process? Complete the form below to speak to one of our experts. Ask all your questions about lighting tests and find out what certifications are essential for your products(s).