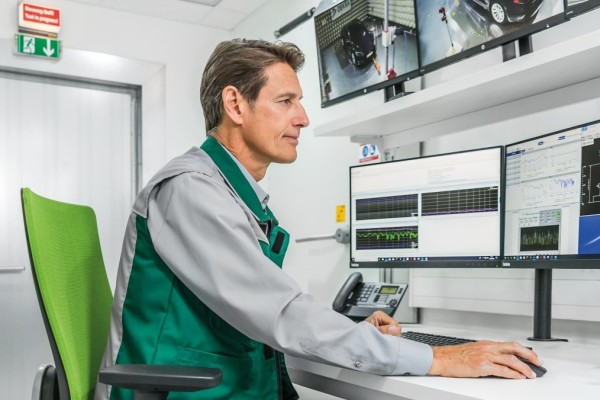 Want to meet all international requirements for RF devices and components?
RF testing for maximizing device safety and performance
Radiofrequency (RF) Testing of Electronic Devices and Components
DEKRA evaluates the applicable Radiofrequency (RF) requirements that an electronic device or component has in order to comply with national and international standards and requirements.
About Radiofrequency (RF) Testing
DEKRA's Radiofrequency Testing (RF) Testing services are designed to test RF requirements in electronic devices and components. These tests are an essential requirement in order to ensure that products integrating a wireless interface are fully compliant with national and international standards and requirements.
Our RF testing services are specifically designed to support manufacturers when their products need to meet certain standards and requirements to protect the spectrum and the effective use of it. These are regulatory requirements in most companies, which is why our RF Testing specialists are fully accredited in line with specific national laws.
We ensure that all of our customers' products are fully compliant with all the applicable or requested RF requirements in each market, ensuring market access and success with minimum interference.
Short range (30 kHz – 866 MHz)

Near Field Communications (NFC/RFID)

Digital enhanced cordless telephone and Ultra Low Energy (ULE) 1.9 GHz

Bluetooth® v2.0 to v5.2

Wireless LAN (IEEE 802.11 a/b/g/an/ac/ax)

Zigbee, Z-Wave (2.4 GHz)

Low power radiofrequency technologies: LoRa, Sigfox

Cellular: GSM, WCDMA, LTE, NB IoT, CAT M1, 5G, MulteFire, OnGo (CBRS)

Connected driving: DSRC, PC5, SAE J2945/1 & SAE J2735, ITS – G5, Radar 24 GHz, 77 GHz

Ultra wide band 3.1-10 GHz

WiGig (IEEE 802.11ad) 60 GHz