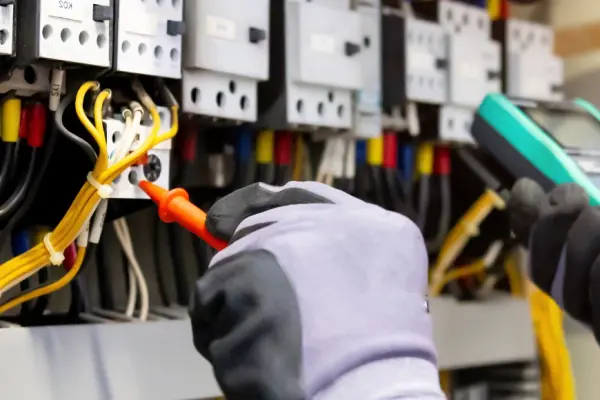 Demonstrate the safety of your electrical products?
Electrical Safety testing
Safety Testing of Electronic Consumer Products and Machinery
DEKRA verifies that our customers' electrical products are safe and that they meet all the required national or international standards, allowing our customers to market their products across multiple different markets worldwide.
About Safety Testing for Electrical Products
Electricity revolutionized society. Nowadays, electrically powered equipment is everywhere. Safety testing for electrical products is one of the key building blocks of product safety testing in modern society. Much more than merely meeting the latest recognized standards, electrical safety testing is about protecting the people for whom a product was designed and the environment in which it will be used. DEKRA's specialists ensure that our customers' products not only meet all the necessary recognized standards worldwide, but that they are also completely safe to use for the people for whom they were designed and for the environments in which they were designed to be used.
By reviewing all the necessary requirements that products need to comply with according to national and international standards, our experts provide product manufacturers, importers and retail the peace of mind that goes along with the highest product safety. Our services range from specifying the product samples and documentation required, booking the test facilities across our global network to informing customers about the progress of tests or flagging the potential causes of any deficiencies.
Largest scope of TIC industries covered, with a specialization in electrical products and electronics.
Expert knowledge of standards
We offer expert knowledge of standards, supported by our active participation in consortia and discussion groups.
Wherever you are producing or selling, with our global network of labs we can help you in an efficient way.
How do we test electrical safety?
A safe and reliable power grid consists of a high diversity of grid components. DEKRA tests each of these components against the latest and applicable safety standards, such as IEC, IEEE, UL, EN and many more national deviations. We support testing, inspection and certification of almost all of these components in our laboratories or under supervision. A succesful test program can lead to the issuing of one of our highly valued and well-recognized statements, such as a DEKRA Type Test Certificate, a DEKRA Test Report, a DEKRA Inspection of Test Report and/or a DEKRA Attestation of Conformity.
Our Large Electric Laboratory in Budapest, VEIKI-VNL, is member of STL (Short Circuit Testing Liaison) and all our MV and HV statements adhere to the applicable STL guidelines.
We also provide solutions for asset integrity management for capital goods in the power generation industry.
Products in the DEKRA scope for testing, inspection and certification are:
IEC,UL, CE marking testing and certification of solar / photovoltaic (PV) equipment in our accredited photovoltaic testing laboratory

Inspection and certification of rotating equipment (Ex)

Material testing & inspection of equipment in power plants, such as pressure vessels, cooling solutions contious integrity monitoring
Power transmission & distribution