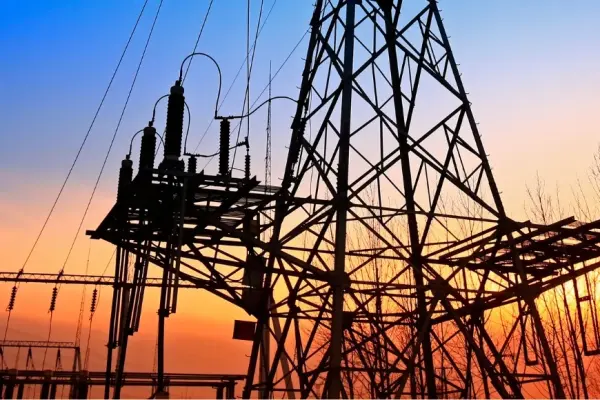 How to guarantee and maximise safety during energy transmission and distribution?
Medium and high voltage testing
Testing, inspection and certification for power transmission & distribution equipment
DEKRA's medium and high voltage testing specialists help equipment manufacturers, power grid operators, energy utility companies and large-scale energy users to guarantee the reliability and safety of their power transmission and distribution networks.
About medium and high voltage testing
DEKRA's medium and high voltage testing specialists help customers evaluate the safety and reliability of all components across their power transmission and distribution networks and to ensure the safety and compliance.
DEKRA helps manufacturers of power grids and systems to verify that their products have been thoroughly tested according to national and international standards safety regulations. In addition to providing comprehensive assessments to ensure full compliance with national requirements in different countries worldwide, DEKRA also provides the necessary testing reports and certification services for our customers' products.
At DEKRA, we work to provide safety throughout the entire power value chain, from where power is generated and transmitted to the final distribution and user. Our experts carry out many different tests throughout our global network of laboratories. Those medium and high voltage tests include:
Short circuit tests

Making and breaking tests

Short-time and peak withstand tests

Synthetic tests on high-voltage circuit breakers

Power arc tests

Dielectric tests

Lightning-impulse

Switching-impulse

Power frequency voltage tests

Heat cycle ageing tests

RIV and Corona tests

Partial discharge measurements
Determination of sound level of any equipment

Temperature-rise tests

Mechanical tests, pollution and aging tests
Our experts are available to test near customers' premises, either in one of our DEKRA laboratories worldwide, in a customers' own laboratory under DEKRA supervision or in one of our associated third-party laboratories under DEKRA supervision.
High voltage laboratory
DEKRA is an approved third party inspection and testing company by power grid operators and utility companies in a large number of countries in Europe, Middle East, Asia and South America. VEIKI-VNL joined the DEKRA family in 2017 and complements DEKRA's capabilities with a broad range of in-house testing services, e.g. short circuit testing (including short-circuit testing liaison [STL] membership), high voltage testing and temperature rise testing as well as aging tests. VEIKI-VNL supplies its services to reputable national and international transmission and distribution (T&D) equipment manufacturers as well as energy utility companies in over 40 countries on all continents.
Why DEKRA for medium and high voltage testing?
Expert knowledge of standards
Our experts have profound knowledge of standards, supported by their active participation in consortia and standardization groups.
We offer very flexible testing routes: in our DEKRA labs in Dubai, Hungary, Asia, or the Netherlands. Or in your own laboratory or third-party lab under supervision.
Widely recognized certificates
Our test certificates and test reports are widely recognized and accepted by grid operators, utility companies, end users, governments, and more around the world.
Where do we help you in the power value chain?
Power plants

Control equipment for nuclear power plants

Solar installations (photovoltaic)

Rotary equipment (onshore wind turbines)
Power distribution (LV & MV)