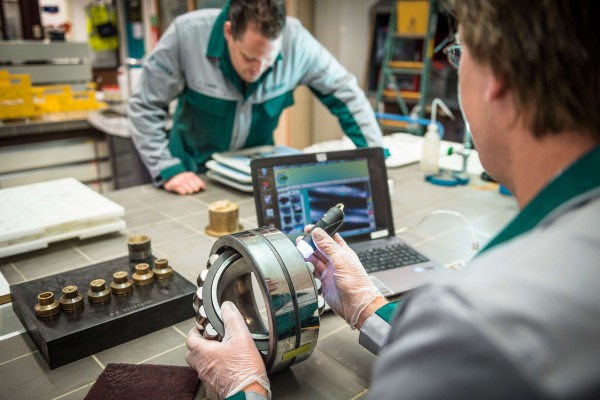 Want to gain valuable insights into your asset lifecycle management?
Inspecting moving technical systems
Insight into condition, quality and functionality
What is the condition of your equipment? How did damage occur to your assets? How long will a component continue to work safely? And how much wear occurs in your lubricated systems? DEKRA inspects components, systems, infrastructures and processes. The experts of DEKRA also look at the specific conditions in which the asset is used. This produces complete and accurate data, information and insight.
Inspections for asset lifecycle management
The results of our inspections provide you with valuable insight into your asset lifecycle management. During the lifecycle of your assets our experts can monitor and determine the condition, quality and functionality of your assets. This also helps to predict the end of their technical life. Should your assets fail before the end of the planned life, inspections will provide you with insight into the cause.
Our inspections
In our own extensive laboratory in Utrecht we carry out various types of inspections, grounded in years of expertise in areas such as materials science, tribology and mechanics. We work with a modern arsenal of measuring equipment. Recently we expanded with:
Schedule a 1:1 session
Do you want to find out if your assets are safe and meet relevant standards and regulations? Get in touch with one of our experts. The process is simple:
1.
Request a free 1:1 session with one of our experts using the form below.
2.
Submit your unique case.
3.
Get valuable insights and advice on concrete follow-up steps.
Do you have a question? Get in touch with one of our experts
DEKRA Rail
Concordiastraat 67
3551 EM Utrecht