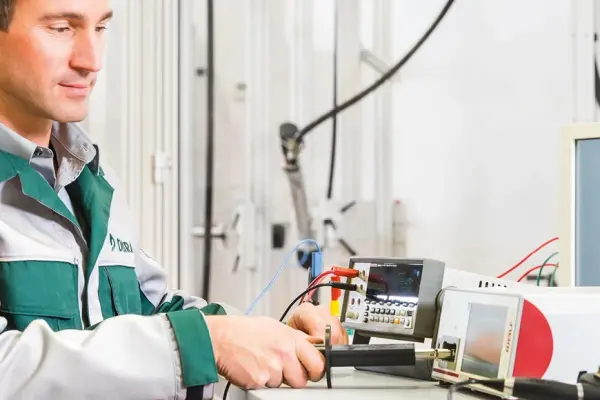 Safe and reliable products
With passion, dedication and expertise we build a safe bridge between people, technology and our liv
Product Testing
Safe electrical products
When you're marketing new products, it's important to test them first to make sure they work well and safely. A product works well if it does what it's supposed to do. A product is safe if it doesn't break for no reason (for example). And if it does break? It breaks safely. DEKRA tests products for their eligibility for certifications and quality marks. We are your worldwide partner for safety and sustainability throughout the life cycle of your products.
DEKRA for your product life cycle
Our product testing experts carry out independent product safety inspections. We test, inspect and certify your products, ensuring they meet all relevant legislation and regulations in various sectors. This gives you access to national, European and/or global markets. DEKRA has extensive product testing expertise. We are able to test virtually any electrical product, including electric appliances and industrial equipment. Some examples of what we test follow below:
Lighting

Electric vehicles

Charging stations

Electric medical devices

Batteries

Laboratory equipment

Smart sensors for industry

Power points and cables
Different requirements apply for all these products. Our product testing experts know which specific requirements your products will need to meet before you market them. We test your products in our own laboratories and have a wide range of test facilities.
Product safety certification
In many cases, you could test your products yourself to see whether they meet the relevant requirements. CE requirements, for example. These are the minimum requirements to be met by products before they can be marketed in Europe. However, you could also choose to outsource testing to a third party instead: whether because you don't have the knowledge or resources necessary to do it yourself or because you want to improve confidence in your products, etc. What better way to do this than have your products tested via an independent expert organisation? After DEKRA has verified that your products meet CE requirements, you can add the CE mark to them yourself. If your innovations are so new that standards haven't been developed for them yet, we will be happy to share our thoughts and ideas with you to ensure you are able to market products that are safe. Standardisation is often only possible after innovation.
Product testing by an independent party
Most product categories do not require testing to be carried out by an external, independent and accredited laboratory. This is because you are permitted to apply a CE mark yourself in Europe. However, manufacturers often do choose to use the services of an external party. There are a number of benefits when you do:
1.
You don't need to employ people with the specialist knowledge needed;
2.
You don't have to invest in test facilities yourself;
3.
Independent reports to authorities and the market carry more weight than your own reports would;
4.
You save time and capacity;
5.
You can market your products in countries outside Europe - where an independent report is required.
The DEKRA quality marks
Outside Europe, a CE self-declaration will not be enough and you will often be expected to submit an independent report. After successful testing, we arrange the appropriate international certifications and quality marks for your products. Our
DEKRA Mark
shows that your products have been tested thoroughly and meet all the safety standards required in Europe and many other countries, etc. We have developed our cDekRAus quality mark especially for the Canada and United States markets.
Product testing by a Notified Body
Certain medical aids, with a risk class of 2 or higher, are subject to extra product testing requirements. These aids include hearing aids, anaesthetics and cardiac catheters. Organisations are not permitted to apply CE marks for this class of products themselves; it's done by a Notified Body instead. A Notified Body checks much more than product safety alone. For example, test results, clinical studies and documentation. You will not be permitted to market your medical product without the approval of a Notified Body.
DEKRA Product Testing can test all your electric medical devices before they go to a Notified Body. Armed with DEKRA's test results, you will also be able to approach a different Notified Body for the next steps in the process. This is possible because a Notified Body will always be independent. So, DEKRA experts take care of the product testing part of the process for certified medical products.
Cyber security as part of product testing
The ever more interconnected nature of the world today is making our products more and more vulnerable to hackers. Cyber security is gaining increasingly in importance for product safety as a result. As of 1 August 2024, it will be mandatory for products with a wireless internet connection to meet the RED Delegated Act: an addition to the RED (Radio Equipment Directive). These products include IOT products like smart lighting, smart thermostats and smart watches.
You can have your products tested for cyber security at DEKRA too. This enables you to show that your products can't be hacked or disrupted, or that this is difficult to do. We are leading the way in developments in the cyber security field. For example, DEKRA has introduced a cyber-security certification programme for charging stations. Certified charging stations are given the DEKRA Seal.
Sustainability and sustainable product testing
As the partner for a sustainable world, we have all the expertise necessary to verify that your sustainable innovations - heat pumps, energy storage systems (ESS) and electric vehicles, etc. - meet a number of requirements. For electric vehicles, testing will include tests for EMC (electromagnetic compatibility), electric safety, headlight range and a water test to check that headlights are waterproof. There's a lot of software in cars nowadays too. We carry out tests to see how good a car's cyber security is, whether it still charges property if it's parked in a room at 40 degrees for an extended period of time or - at the other end of the scale - in a room at -30 degrees. How does an electric car communicate with a charging station? An increasing number of products have a wireless communication connection (Bluetooth, Wi-Fi and 4G, etc.). Here too, specific requirements apply.
We here at DEKRA have also set ourselves an ambitious sustainability goal. Our aim is to be energy-neutral by 2025. Sustainability plays an important role in our approach, business operations and investments as well. EcoVadis, a world-leading assessor of sustainability performance, awarded DEKRA a
platina rating
in 2020. This puts DEKRA in the top 1% of the companies rated worldwide.
Our product testing expertise
The different types of expertise DEKRA has to offer follow below.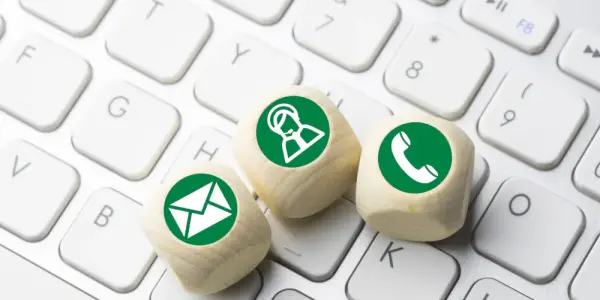 Subscribe to our Product Testing newsletter to stay informed of the latest trends and developments.