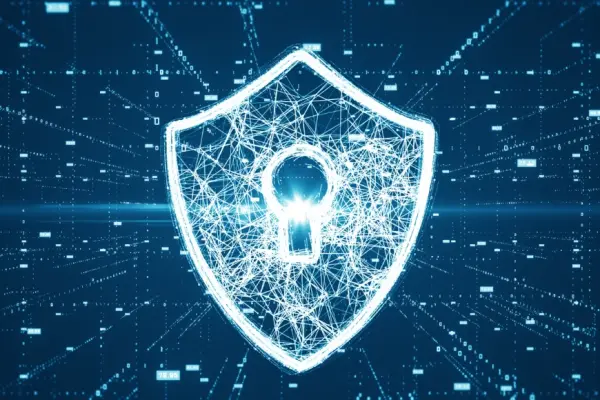 Cybersecurity is a must-have for any business. DEKRA offers you unique solutions from one organizati
Cybersecurity
Future-proof products and services
In our increasingly digitalised world, cybersecurity is an important issue. Because not only offline, but also online, security is key. We regularly hear of hackers penetrating a network, with dire consequences. You naturally want to protect the users of your connected products from cyberattacks. And increase the trust they have in your organisation. DEKRA's experts are happy to support you in obtaining certificates and seals of approval that show you have been independently tested and certified.
DEKRA offers certifications for various products and systems. For example, we test the cybersecurity of charging stations, electric vehicles, lighting and medical devices. We also certify organisations according to the pentesting seal of approval. These organisations conduct pen tests (penetration tests), with which they try to penetrate their customers' networks, thus testing their customers' cybersecurity.
Risk analysis for insight
Organizations are not always aware of the risks they run from cyberattacks. DEKRA therefore advises organizations to carry out a risk analysis. Try to get answers to questions such as: How strong is your current cybersecurity? What financial damage do you incur when you are hacked? And what damage does this cause to your brand?
DEKRA Audit is happy to help you assess your
risk analysis​.
Based on this assessment, you can make a well-considered decision about the design of your cyber security.
Future-proof products and services
Unfortunately, you will never have a 100% guarantee that your organisation or product is cyber-resistant. However, with the right certifications you offer the best resistance to cyberattacks. In addition, you show that you have done everything to make it as difficult as possible for hackers. Cybersecurity is becoming increasingly important. By properly setting up your organization now, you are well prepared for the future and you offer future-proof products and services.  
RED directive: cybersecurity of products
The RED Delegated Act is a European legislation and part of the CE directive. Article 3.3 is an extension of this legislation. DEKRA is a Notified Body for the
RED Directive
and extends the scope to Article 3.3. All products in the EU with a radio connection such as Bluetooth or 4G must comply with the RED Delegated Act Articles 3.3(d), (e) and (f) from August 1, 2024. These article numbers include the following:
Article 3.3(d): Network Security
Radio equipment does not harm the network or its functioning nor misuse network resources, thereby causing an unacceptable degradation of service.
Article 3.3(e): security of personal data and privacy
Article 3.3(f): protection against fraud
ETSI EN 303 645 and IEC 62443
DEKRA developed the world's first cybersecurity certification program especially for electric vehicle charging stations. We developed the program based on ETSI EN 303 645 and IEC 62443.
DEKRA is Notified Body for the RED directive and is extending the scope to article 3.3. We determine whether your product is compliant by looking at:
ETSI EN 303 645 for consumer IoT (internet of things) products

IEC 62443 for IoT products for industries
NIS and NIS2: cybersecurity of network and information systems
NIS stands for network and information systems. This legislation covers companies providing 'essential services', such as healthcare facilities and telecoms and energy companies. The original guideline dates back to 2016. With the entry into force of NIS2 in 2023, more companies will be designated as providers of essential services. These include food manufacturers, postal and courier companies and government departments. In addition, companies should identify and address cybersecurity risks in supplier relationships and the supply chain. Finally, requirements on the security measures to be applied have been tightened.
ISO 27001
To comply with the NIS directive, you can use the ISO 27001 standard. It allows you to shape your information security management system in a structured way. DEKRA Audit is happy to certify you against ISO 27001.
Why DEKRA for cybersecurity?
We are multidisciplinary. We combine our expertise of e-mobility, lighting and medical devices with cybersecurity.

Especially for charging stations, we offer the world's first certification programme.

We provide ISO 27001 certifications in the form of a People Based Audit. In this, we have an eye for the human factor in your business processes.

With a certificate from DEKRA, you give your customers more confidence and strengthen your position in the market.

We have accreditation from IECEE to issue CB certificates for IEC 62443-4-1, IEC 62443-4-2, IEC 62443-3- and IEC 62443-2-4.

We have a DEKRA Seal for IEC 62443-4-1. This involves auditing you annually, allowing you to rise in maturity level.

We certify pentesters according to the quality pentesting mark. As part of this, we offer the pentester a free baseline measurement.