Tribology laboratory
In the DEKRA tribology lab, our experts are hard at work every day analysing oils and greases from lubricated systems. We use advanced equipment, technologies and methods to analyse the quality of greases and oils. Each year, our tribology lab analyses and tests tens of thousands of oil and grease samples. Based on these analyses, our experts can advise, for instance, on the service life of systems and lubricants of gearboxes and other appliances. DEKRA has experience in the field of fuel testing, chemical composition studies as well as the analysis of pollution and dust.
DEKRA's tribology services
Thanks to its own tribology laboratory, DEKRA can offer various tribological services for a wide range of applications and disciplines. Our key tribological services are: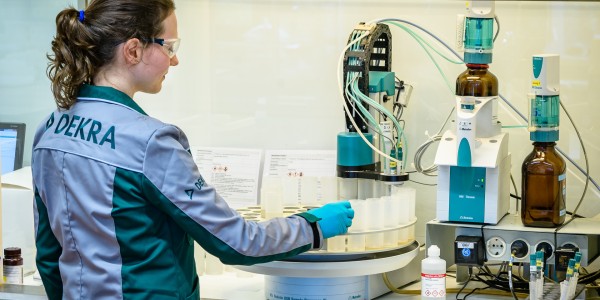 Research based on oil and grease analyses for monitoring the condition of your lubricated systems.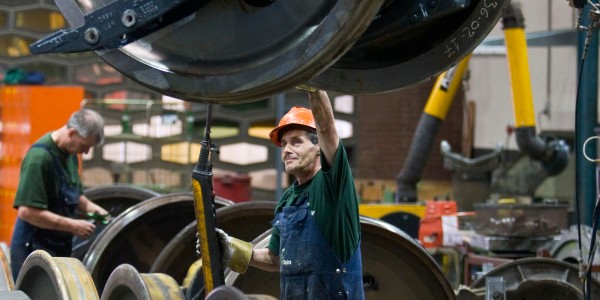 Request a free oil analysis to obtain insights into the condition of your assets and materials.
Areas of application of DEKRA's tribological services
The tribological analyses, tests and systems can be put to use in the following areas of application and disciplines:
Transmission systems

Gearbox transmissions

Compressors

Hydraulic systems

Axle bearings

Internal combustion engines

Insulating oils (transformer oil)
Tribological analysis and testing capabilities
DEKRA uses general as well as unique tribological technologies and methods for the testing and analysis of grease and oil samples:
Analysis options
Viscosity (dynamic/kinematic)

XRF element analysis

FTIR infrared spectrometry

GC gas chromatography

Fuel dilution in engine oil

Determining water content

Determining the acid value

RULER: Remaining Useful Life Evaluation Routine

Wear and tear scan

Measuring ISO 4406 cleanliness

Determining consistency

Dropping point testing

Breakdown voltage testing

Measuring surface tension

Dissolved gas analysis (DGA)

Spot testing (engine oil dispersion performance)
Testing options
R2F DIN 51806

V2F DIN EN 14865-2

EMCOR DIN 51802/ ASTM D6138-03

Oil separation DIN 51817

Copper corrosion DIN 51811/ ASTM D 130

Roll stability ASTM D 1831

Water resistance (DIN 51807)

Two-disc machine

Rail tribometer

Specials (on request)
Would you like to know more about our tribological laboratory and the tests we perform?