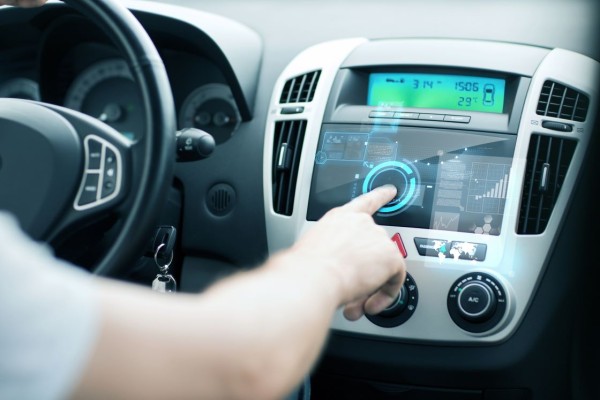 How do we safely ensure next-level mobility with the latest innovations?
Automated and connected driving
Leading the way in safety tests for connected driving
At DEKRA we are defining new standards and strategies for the testing of both the latest and future mobility technologies. Discover how our specialists guide you with detailed tests and certifications for the latest connected cars and components.
The increased integration of wireless and network technologies is already enabling connectivity services in today's generation of vehicles. Nowadays, many new cars come equipped with on-board diagnostics, cellular services such as eCall, and assistance agents. In the very near future, new connected car services and automation will increase comfort and safety even further, but this will also place additional demands on testing and certification.
Global integrated approach for connected, automated and electric driving
Unique testing infrastructure and testing development capabilities
Innovator in automotive technologies
Strong involvement in new automotive technologies and regulations
Our expertise
At DEKRA, we play a key role in defining how automated and connected vehicles are kept safe and secure, both now and in the future. Our automotive heritage and track record in testing and verification, in both automotive and telecommunications, give our customers a competitive edge in a future where nothing on the road will work alone.
We offer a complete scope of laboratory testing, test area testing, field testing, certification services and market-based cybersecurity assessments to meet your testing and certification needs for the connected car, now and in the future. Key aspects we can help you with include wireless connections, interoperability, electromagnetic compatibility, cybersecurity and functional safety.
Our unique connected car test area in Málaga, Spain, replicates real-life operation and behavior. This includes real and simulated infrastructure elements and vehicles as well as replicas of elements that interact with devices during testing. It is the ideal environment for R&D testing, pre-testing and testing for certification. It is an important component of the international testing network for connected and automated driving, which DEKRA is establishing. Another part of this is the recently acquired Lausitzring racetrack in Germany, which is Europe's largest independent testing center for connected and automated driving.