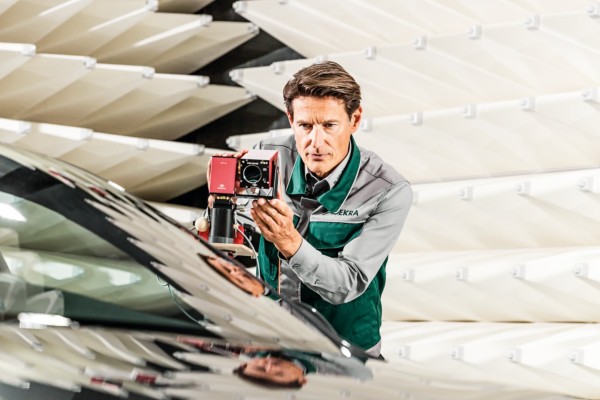 How to comply with all international regulations related to EMC and RF?
EMC and RF testing
Safe is a device that works without interference
To ensure the safety and health of the users of electronic devices and the environment, electromagnetic compatibility (EMC) and radio frequency (RF) testing is used to analyze the ability of the devices to operate as anticipated when in proximity to other electronic devices or in the presence of electromagnetic emissions.
Nearly all electronic devices generate some form of unwanted interference – it is unavoidable. However, to ensure safe operation, they may only emit a limited amount and they should be immune to a certain level of electromagnetic radiation (radiated and conducted). In addition, DEKRA performs SAR (Specific Absorption Rate) testing to measure the amount of radio frequency (RF) absorbed by the body when using a specific wireless device.
Preparing for market access
DEKRA's global network of testing laboratories and specialized experts can help you get your products tested for electromagnetic compatibility according to international standards. The DEKRA test reports demonstrate that your devices comply with the applicable or requested EMC and RF requirements, preparing them for market access and success without interference. In addition, we offer innovative services tailored to customer-specific requirements.
Notified Body for EMC
As a notified body, DEKRA supports your business continuously, issueing an NB Opinion according to the RED Directive, if applicable. At DEKRA, we provide testing and certification for EMC as a Notified Body under the European Electromagnetic Compatibility directive 2014/30/EU. We help you gain access to EU markets and also to countries outside the European Union, such as the USA, South Africa and Australia.
The Federal Communication Commission (FCC) has listed us as a Conformity Assessment Body (CAB). This means that all our EMC test results are accepted by the FCC and grant you immediate access to the US market.
DEKRA's reports are valued by customers, governments and others. Besides performing EMC tests in our global network of labs, we perform tests on-site, so testing your large machines and installations is no problem. We work in a flexible way, taking your requirements and processes into account.
Sedat Eser (Operational Manager EMC, Europe)
Want to learn more about EMC and RF testing at DEKRA?