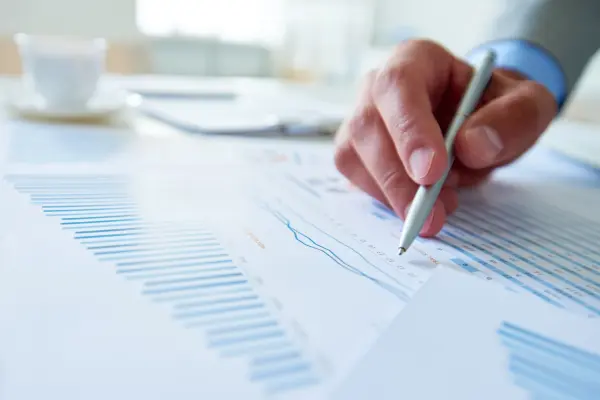 Increase control of your business processes through independent, tailor-made audits.
Assessment Services
Quality management +1
Does your organization have a large distribution network? In that case, in addition to general certification, there is often a need for extra security. DEKRA offers Assessment Services especially for these organisations: tailor-made tests and assessments. We do this in two ways: via supplier assessments and via assessments on aspects of your network that you determine. Think of departments, processes and locations. We offer you the insights you need to get a grip on your organization, and therefore on the quality you deliver to customers.
The benefits of custom audits
tests and assessments that suit your organization

grip on the quality of your services

grip on management quality of various departments and locations

a complete (digital) overview of the current situation

certainty in compliance with current laws and regulations
Take control over your network
With our Assessment Services we offer you insight into your network. You decide for yourself which aspects of your network you want to examine. We then jointly draw up additional KPIs for these aspects and set up parameters. For example in the field of quality, sustainability or safety. Subsequently, a DEKRA auditor tests all parameters. Through one or more objective audits, we check whether the results meet the established criteria.
Take control over the quality of your suppliers
Do you work with different suppliers? Then you want them to meet your quality requirements. DEKRA makes this transparent through a supplier assessment. We confirm whether the partners in your supply chain are authentic, effective and reliable. To this end, we work with a European network of auditors with a great deal of knowledge and experience.
About supplier assessments
Our online quality management tool
View valuable insights online
You can choose to work with our online reporting tool. The tool gives you insight into the current state of affairs per department, location or other desired level. The tool ensures that the results of the audit are collected and displayed in a structured way. The clear overview of results help you to determine where to take action. In this way you raise the quality of your services to a higher level.
Do you have your own Quality Management Information System? Then you can implement data from the online tool in it.
schedules

your assessment status

your improvement actions and plans

results of the assessments

a comparison of the results of the assessments
Independent & professional
DEKRA experts are experienced and work with a large portfolio of certifications. We have been providing our customers with a reliable and solid basis for growth for many years.
Flexibility and scalability
DEKRA auditors can be deployed quickly and flexibly throughout Europe​.
In our audit process we always pay attention to the human factor. They determine the quality of service.
DEKRA's flexibility
Would you like to complete certain parts of the assessment yourself? For example, because you already have a certain expertise in-house. We offer this flexibility. Think of company regulations with verifiable criteria or your own audit report. You can of course always choose to have DEKRA take care of the entire process. We are happy to think along with you about which modules suit your organization best. We also look at which expertise we need to carry out the audits. If necessary, our auditors develop new areas of expertise to serve you.
Schedule an appointment with an expert
Would you like to know how DEKRA Audit takes your organization to a higher level? We are happy to help you! During the appointment we discuss the process and you can ask questions to an expert. Fill in the form below. We will call you back when it suits you.