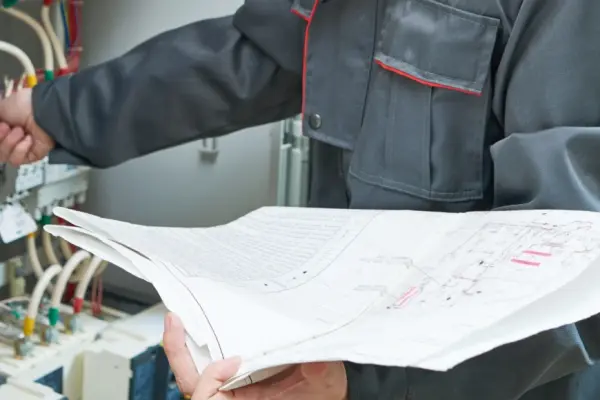 Are the functionalities of your product operating accurately in all user scenarios?
Functional safety testing
Ensures safety for users of products and machines
DEKRA'S functional safety testing specialists thoroughly evaluate a product to ensure that each feature and function operates and interacts safely under different conditions and for all the use cases they have been designed for.
About functional safety testing
In an ever-more complex world of converging technologies, the safe operation of machines and products increasingly depends on the safety of hardware, software and management systems. Today's products have numerous features and functions, any of which could put users at risk. 'Functional safety' is the aspect of the overall safety of a system or piece of equipment that relates to the machines or products operating correctly in response to their inputs, including the safe management of possible operator errors, hardware failures and environmental changes. DEKRA's functional safety services verify that all users of your products are completely safe when using every single function of a product.
Functional safety testing also considers the safe management of any potential user or operator errors, hardware failures or environmental changes, completely verifying and validating the overall safety of our customers' machines and products.
DEKRA carries out functional safety verification and validation work during the design and installation phase of our customers' products and machines. DEKRA's functional safety testing specialists also offer customers tailored functional safety assessment plans tailored to their needs and specifications covering the entire product life cycle, which includes complete reviews of the management, hardware and software requirements, design process, verification testing, documentation and complete technical construction file.
One-stop shop for all areas of expertise
One-stop shop for expertise in all technologies (embedded, electronics, informatics, mechanics, hydraulic, pneumatic)
Complete functional safety
From certification of safety sensors and safety PLCs to complete functional safety of systems and machines.
Field data and/or field testing
Determination of parameters by field data and/or field testing (SFF, B10, MTTF, λ).
Functional safety tests at DEKRA
At DEKRA we also perform partial certifications of individual safety functions for embedded hardware and software systems, amongst other things. This service ranges from practical component testing and determining safety parameters for hydraulic, pneumatic and (electro-) mechanical components (B10D, MTTFD and λD) to validation of the fundamental and proven safety principles set out in Annex A-D of EN ISO 13849-2 as far as validation and verification of fault exclusion. Furthermore, we offer statistical failure analysis such as Weibull and Chi².
Electronic safety related systems

Safety sensors and safety control systems

Machinery

Agriculture and forestry machines

Gas detectors

Robots

Medical devices

Road vehicles

Industrial communication nets

Wind turbines

Process industry