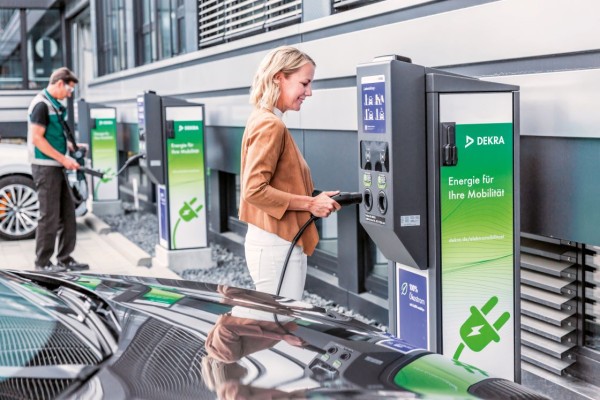 Do you want to keep up with the rapidly changing standards and regulations for EV charging stations?
Charging station test for EVs
Many countries are seeing an increase in the use of electric vehicles (EVs). A whole new industry is evolving around them. To keep pace with the rapid developments, more and more charging stations are appearing on our streets. These are having to satisfy a myriad of standards and guidelines. How is the market able to ensure the conformity of charging infrastructure? And what are the key aspects that have to be taken into consideration when developing charging stations for EVs? Discover how our test and certification services for charging stations can help you stay ahead. As a matter of course, we keep a close track of all the latest statutory requirements and industry standards.
Keeping all these electric vehicles on the road requires the development and expansion of the charging infrastructure. Many businesses are making sizable investments to achieve this aim. The hi-tech nature of the industry and the diverse requirements have quickly created a complex situation. Consequently, this technology is being subject to numerous requirements when it comes to testing and certification. On top of this, the requirements for vehicles are now converging with those in respect of electrical devices.
The importance of powerful charging stations
Standard charging stations are mainly installed in residential areas and urban environments. For example, in private driveways and public car parks. They work on alternating current and consume relatively little energy. As a result, it can take hours before an electric vehicle is fully recharged. That's not a problem for users who can charge from home or who travel short distances.
High-capacity charging stations can be found increasingly along our highways. These enable drivers to charge their cars more quickly on longer journeys. These fast charging stations use direct current and provide greater capacity. The technology continues to develop at a fast pace. For example, it's now possible to charge electric vehicles ultra-fast at up to 350 kW. On the downside, the availability of ultra-fast charging stations goes hand in hand with increased safety risks. For that reason, it's even more important for the standards to take these risks into consideration.
Charging station conformity test
It's vital for EVs and all charging stations to provide an optimum charging experience to drivers. This means that charging stations, electric vehicles and back office systems should communicate flawlessly with each other. Standards have been drawn up to achieve this goal. By way of a charging station test, DEKRA can check whether your charging station meets these standards.
DEKRA Seal for cybersecurity
Cybersecurity is an important element in the charging infrastructure. To safeguard your products from cyber attacks it's essential to have this assessed. You can also have your product certified at DEKRA in respect of international standards, such as IEC 62443 and ETSI EN 303 645. To be better able to meet the latest trends in the market, DEKRA developed the first cybersecurity certification programme specifically for the charging infrastructure.
Our certification programme enables us to evaluate whether your charging stations meet the requirements of cybersecurity. If your product passes our evaluation test, it will be given the DEKRA Seal.
DEKRA as a core member of CharIN
We are the only CharIN-accredited laboratory in Europe. CharIN, the industry-wide consortium, is actively involved in the Combined Charging System (CCS). CharIN is supported by a range of European, North American and Asian car manufacturers, and DEKRA is one of its core members. In addition, DEKRA has one of the most advanced tests, scopes and other major laboratory accreditations, such as:
EV-READY, supported by French car makers

CHAdeMO, supported by Japanese car makers

GB/T standards, supported by Chinese car makers
The testing of charging stations and its infrastructure
DEKRA provides testing and certification services for all types of electric vehicles. This also covers testing of charging stations for home use and heavy-duty applications, such as electric buses and trucks. In addition, we test charging stations, vehicle-to-grid (V2G) systems, induction charging systems and interoperability with back office systems.
communication protocols (DIN 70121/22, ISO 15118, CHAdeMO, OCCP 1.6, SAE J2847)

safety and functional testing (IEC 61851, SAE J1772, UL 2202, UL 2594, NRTL)

EMC testing (IEC 61851-21-2)

interoperability & conformance testing (CHAdeMO, CharIN-CCS, OCPP, ISO 15118, DIN 70121, GB/T 27930)

electrical safety (DEKRA Mark, CB, IEC 61851, IEC 62752, IEC 61439, IEC 62146, UL 2202, UL 2594, UL 2231)

functional safety (IEC 26262, IEC 61508)

market-specific requirements (EV READY)

performance testing (IEC 62116)

wireless testing (IECEE 802.11p/Wi-Fi, 3G/4G/5G)

development testing

validation testing

environmental testing

EV charging cables (IEC 62893, IEC 62752)

grid (IEC 60364-7-722, IEC 62909-1/2)

connectors/ inlets/ plugs (IEC 62196)

electromagnetic compatibility (IEC 61851, SAE J772)
Do you have a question? Get in touch with one of our expertscontact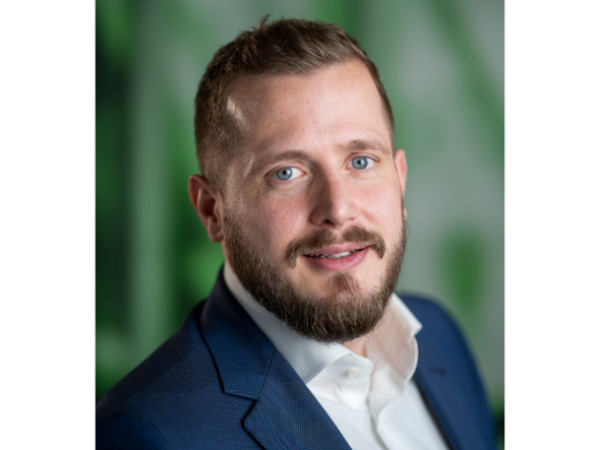 Tim van den Berg
EV charging station blogs