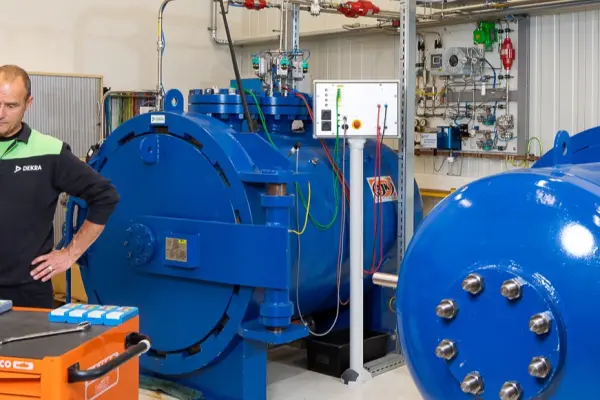 The ideal combination between work and study
Work-study programs
Want to start working at DEKRA, but haven't finished your studies yet? Mbo (secondary vocational education) and hbo (higher professional education) students can opt for a course that combines one weekly school day with a four-day workweek. The ideal combination between working and learning!
Why choose a work-study program at DEKRA?
DEKRA offers you the perfect environment to gain both knowledge and experience. With almost 50,000 colleagues worldwide and a local team close by, there is always someone you can learn from. Our experts have many years of experience and are happy to share their expertise with you. Have you completed your degree at the end of the program, and would you like to stay at DEKRA? Then we will be happy to see if we can offer you a suitable position.
A work-study program at DEKRA means:
The perfect combination of learning and working;

Working in an international environment;

Learning from experts;

Earning a good starting salary;

The possibility to grow into your first job at DEKRA.
Want to work and learn at the expert company in safety and sustainability? Get in touch with our
recruiters​.
Together, we will look for a suitable learning path.
Get in touch with our recruiters