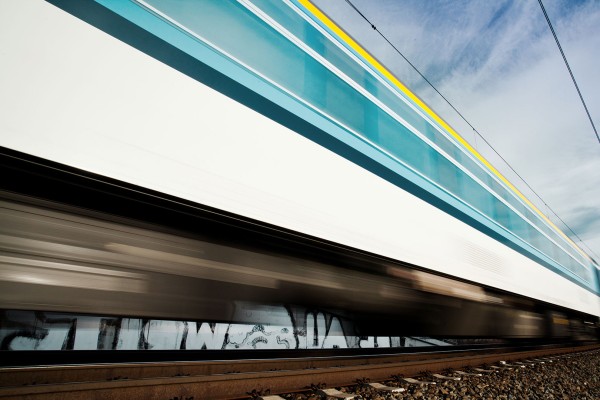 Gain insight into the condition of your equipment and possible fatigue or wear
Non-destructive testing (NDT)
NDT inspections for insights without failures
How do defects occur in a rail, wheel axle or sprocket? Is this on the surface or internal? For optimal asset lifecycle management, it is important to know where and why defects occur. The DEKRA experts think along with you about the right research method. For example, a non-destructive test (NDT). This allows us to investigate damage without breaking open a component. DEKRA offers NDT for materials, components, systems, equipment and assets.
NDT allows you to examine and
inspect
a component internally without having to break it. This gives you insight into the condition of your equipment and possible fatigue or wear, even if these are not visible on the surface. Moreover, you often do not have to interrupt work or only briefly.
The benefits of NDT
There are a number of benefits to NDT:
You can use the results obtained to improve the reliability and availability of components.

You will save money by not opening up something and will be able to use it again when testing is over.

You will save money if work processes are not brought to a halt - use of a railway track, for example.
NDT by DEKRA
DEKRA's experienced experts carry out non-destructive testing in various ways. We help you choose the right NDT method and determine the frequency of inspections. We work, among others, with the following techniques:
ultrasonic measurements (pulse echo, TOFD and Phased Array)

magnetic measurements

penetrating measurements

Eddy Current measurements

flow measurements

X-ray measurements

thermography

mechanical non-destructive testing and measurements
Our approach during NDT inspections
Before actually carrying out an NDT inspection, a DEKRA expert will schedule a meeting with you to discuss exactly what you want to know about your systems. The expert will use the information he/she gains in the meeting to prepare an inspection plan. Inspections, measurements and tests will then be carried out on the basis of this plan and be used to gather and analyse information and report on it. The NDT report will be available for you to access digitally for an unlimited period of time.
NDT inspections will be carried out on-site, at your premises, and in our lab. Another option is to have an expert from DEKRA guide your employees while they carry out an inspection themselves. If a component is inspected and found to be in order, DEKRA's experts will return it to its usual place ready to be put back into use.
The benefits of having NDT done by DEKRA
expert in asset lifecycle management

highly-qualified experts: up to and including Level III

accredited according to NEN/ISO 17020

recognised as an NDT organisation (ZfP zuständige Stelle) for VPI

experienced: most experts have been with DEKRA for more than 10 years

unique inspections and measurements possible

flexible: if your requirements change, we can change the services we provide to you too

digital NDT reports: they can be accessed for an unlimited period of time
Schedule a 1:1 session
Would you like to protect the safety of your equipment and gain an insight into its condition via NDT? Get in touch with one of our experts. The process is simple:
1.
Request a free 1:1 session with one of our experts using the form below.
2.
Submit your unique case.
3.
Get valuable insights and advice on concrete follow-up steps.