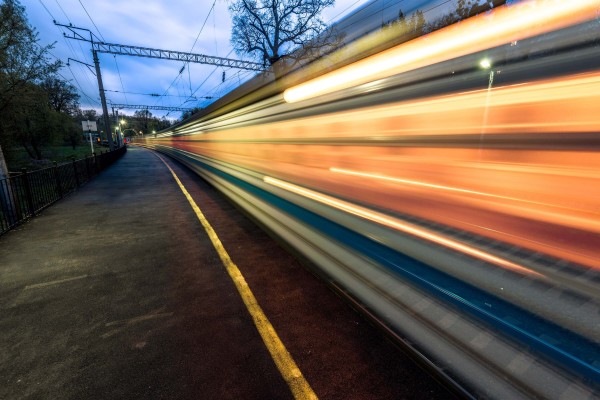 A certified product is the start of an optimal life cycle for your assets
Certification of rail products
Grip on the quality of products in the rail sector
It goes without saying that you want to comply with laws and regulations when commissioning new products. This way, you guarantee that you produce safe rail products. In addition, quality also plays an increasingly important role. How long do products last? And how sustainable is the production? The right certificates give you and your customers certainty. DEKRA has more than 110 years of experience in certifying products, both nationally and internationally.
Product
certification
is a process in which we test, inspect and certify products. DEKRA Rail has all the expertise in-house to take care of this for you. We certify the following products in the rail sector:
train carriages and locomotives

Dutch RIS requirements for rail vehicles.

We certify this as Designated Body (DeBo).

European Rail Traffic Management System (ERTMS)

ProRail specifications (SPCs)

We certify this as CI recognised by ProRail.

rail infrastructure

mobile technical systems

workplace safety equipment 

We certify this as Inspection body, recognised by Stichting railAlert.
A certified product is the start of an optimal life cycle for your assets. And with the certificates of DEKRA Rail, as an accredited institution, you distinguish yourself from the market.
Our product certification procedure
We test and inspect whether a product meets all the requirements of the market. For example, in the area of function, material and quality. DEKRA Rail tests the product requirements against the ProRail specifications (SPCs). If your product complies, then you receive a certificate and your product can enter the market. This allows you to supply a certified product to ProRail. Sometimes DEKRA Rail also carries out tests to ensure that the materials used in your product meet the SPCs. 
During the product certification we assess a system or service on the basis of an assessment framework. For heavy rail, this framework involves the European legislation and regulations, plus the applicable national regulations. The framework is regularly modified according to new insights and technologies. At DEKRA we work daily with this assessment framework. This ensures that we know exactly what is going on and can support our customers with the best possible assessment process. DEKRA Rail has experienced professionals in the area of product certification in the Netherlands, Germany, Sweden, Poland and Italy.
Advantages of DEKRA Rail
expert in asset lifecycle management

more than 110 years' experience in testing, inspecting and certifying products in the rail sector

can be deployed at national and international level

customer-focused collaboration: we align ourselves to your plans and pace of work
Benefit from the expertise of DEKRA Rail
DEKRA has been carrying out product tests, damage investigations and material defect tests for more than 110 years. Thanks to the combination of these three activities and our experience in product certification for the rail sector you can find everything under one roof. We can carry out various tests in our own laboratory. If you would like to know more about our services, our experts will be happy to tell you more.
Schedule a 1:1 session
Guarantee that you produce safe rail products? And that your rail products are of high quality? Get in touch with one of our experts. The process is simple:
1.
Request a free 1:1 session with one of our experts using the form below.
2.
Submit your unique case.
3.
Get valuable insights and advice on concrete follow-up steps.
Do you have a question? Get in touch with one of our experts