We are looking for your expertise on medical devices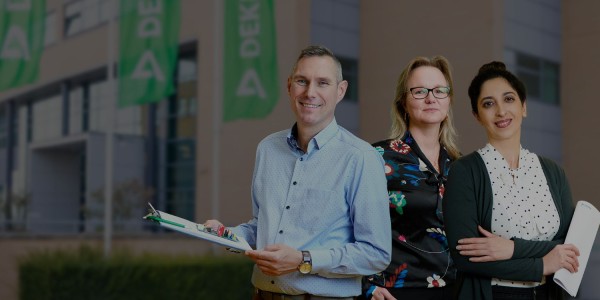 Join our team in the Netherlands and work on innovative national and international projects
Do you like working in a challenging position? At a company that wants to make the world a safer place? And within a team of independent experts in a dynamic and international environment? Then DEKRA will be a great match for you. We are constantly looking for medical auditors to join our team in Arnhem, the Netherlands.
The business line Medical is a leading and fast growing Notified Body for the Medical Device Industry. Our ultimate goal is to ensure patient safety for medical devices. The experts in our team deals every day with cutting-edge medical innovations and provide our clients with worldwide market access through executing conformity assessments for high risk devices.
We have many job opportunities available for medical auditors. Where will you start your DEKRA career?
At DEKRA in the Netherlands, employees have the opportunity to work with colleagues form different cultural backgrounds. Because of our company size and diverse service portfolio, many career development paths and opportunities are available to our employees.
We offer various training opportunities so you'll be able to develop your potential and improve your performance.
DEKRA is one of the world's leading testing, inspection and certification organizations. We employ around 45,000 people on all five continents of the world and with our qualified and independent experts we monitor the safety of new and innovative medical devices.
DEKRA provides competitive pay and benefits, along with performance-driven rewards, to make sure that your efforts will be recognized. We provide a variety of benefits to ensure employees' health and work-life balance.
A good start guaranteed
Will you start your new adventure at our office in Arnhem? Then we will ensure that you get off to a good start here by assisting you with the following:
You will receive funding for your move to the Netherlands.

For the first two moths we accomodate housing in the form of a B&B or studio in Arnhem, or surroundings.

We help you with the paperwork for registering with a municipality, health insurance, general practitioner and dentist as well as opening a bank account.
When you start your DEKRA career we will make sure to assist you every step on the way!
About DEKRA
We are DEKRA, one of the world's leading organizations of expertise in testing, inspection and certification. For nearly 100 years, our independent experts have been working to increase safety on the road, at work and at home.
In the Netherlands, with over 1,000 employees, we are active in various fields, including Product Testing & Certification, Audits, Industrial Inspection, Safety Advisory & Training, Rail and Claims & Expertise. Among our core activities are the testing and certification of consumer, industrial, automotive and ICT products, products in hazardous areas and medical devices for markets worldwide.
The vision for the company's 100th birthday in 2025 is to see DEKRA as the global partner for a safe, secure and sustainable world.