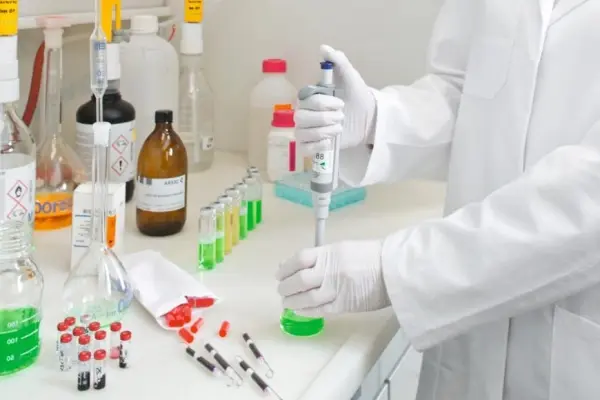 How do you guarantee your products are in full compliance with international safety requirements?
Chemical safety testing
Full Compliance with Chemical and Mechanical Safety Requirements
DEKRA offers a wide range of chemical testing services across a number of different markets, including automotive, industrial and medical, to ensure full compliance with all international chemical safety requirements.
About Chemical Safety Testing
DEKRA offers a wide range of chemical testing services across a number of different markets, with our chemical testing specialists ensuring that all users of our customers products are not exposed to any chemical safety risks.
Chemicals in products may be naturally present in raw materials or may have been added to create specific characteristics. The use of different chemicals in product manufacturing is a heavily regulated area. DEKRA's chemical testing experts test the chemical aspects of a product and any applicable conditions under which these could pose a threat to users.
Chemical tests are also necessary to identify different chemical components within different materials, helping to identify any potential risks or hazardous substances within products, and also resistance to chemical agents. Tests are also used to help manufacturers accurately list all the components used to manufacture products, in order for the vendor to accurately declare this in any marketing material about the product.
DIN EN ISO/IEC 17025 accredited
We provide accredited testing services to enable you to demonstrate that your products do not contain unsafe levels of chemicals or any restricted substances.
Market-specific knowledge
Our experts are ready to explain the specifics of your target market, enabling you to understand what is required to avoid unnecessary risks.
A broad service portfolio
Through our global network of laboratories, we offer safety testing and performance testing services focused on many different aspects of chemical substances.
About our chemical safety tests
Do you want to find out which substances are regulated? And whether they are present in your products? Which mechanical tests are necessary, and how often? Which documents you need from your suppliers and whether they meet legal requirements? At DEKRA, we ensure that you are aware of the specific legal requirements.
Furniture

Ladders

Shelves

Steps

Scaffolds

Lifting devices

Car accessories

Floor-borne vehicles

Gymnastic equipment/playground devices

Toys

Childcare products